Dove hunting is one of the simplest bird hunting sports and dove is the most abundant and widespread of all American birds and there are more than 20 – 70 million shot annually. But dove are very adept at flying, they may get a lead on a dove and have the bird drop 3 ft in split second.
In dove hunting all you need is a proper license, shotgun and a good place to hunt which I provide the details below. What I like about dove hunting its less hassle than waterfowl and deer hunting sport.
Dove Hunting for Beginners
Facts About Dove
I listed below are few facts about doves that you need to know. Is it important to understand the dove habits, these will assist you in your hunt.
Doves are seed-eaters that feed on corn, sunflowers, oats, wheat, and other grain crops and weeds. You notice when on fields that these doves prefer to eat on bare ground; this is because their legs aren't strong enough to scratch through litter or can't clear many hurdles like other birds. They also commonly found in areas in which there are a lot of trees, water source, graveling spot and a place to roost.
Most of the times doves usually fly from their night roost to a watering hole after dawn and back to their feeding areas where they rest until midday.
How to Hunt Dove
There are different types on how to hunt dove, hunting will depends on place where you are. But the most commonly used strategies in dove hunting are scouting, camouflage, blinds, and using decoys.
Scouting
It's a big plus if you determined the exact time and locate of dove activities, this allows you to ascertain the best time and place to hunt. Like any other migratory bird, doves are lived in a habit that has pattern and they usually will use the same areas until they migrate. Its important to learn first how to scout your prey.
Start scouting those places where you see doves more often. If you pay attention from what I said above, doves are commonly found along trees and power lines, fields especially harvested grain fields, watering holes and graveling sites.
Best time for dove scouting is 9 A.M. or after 3 P.M. and any pair binoculars will do. A piece of advice, when you see doves watch them carefully for couple of minutes and if more doves follow you've found a potential hunting site.
Most dove aficionados hunt fields of just-harvested grain crops. When scouting these, try to determine when doves are entering and exiting, and examine each locale for types of "structure" doves orient to when flying. A dip in perimeter timber may be a well-used travel lane. Field corners often funnel doves in and out. Open mid-field humps are preferred feeding sites because they provide a better view of approaching danger. Doves often light on snags or power lines before landing or while loafing. Points, ditches, borders between stubble and plowed ground, fence and tree lines, tall trees and other structure serve as reference points for flying doves, as well. If scouting reveals numerous doves flying near such spots, you've found a place to make your stand.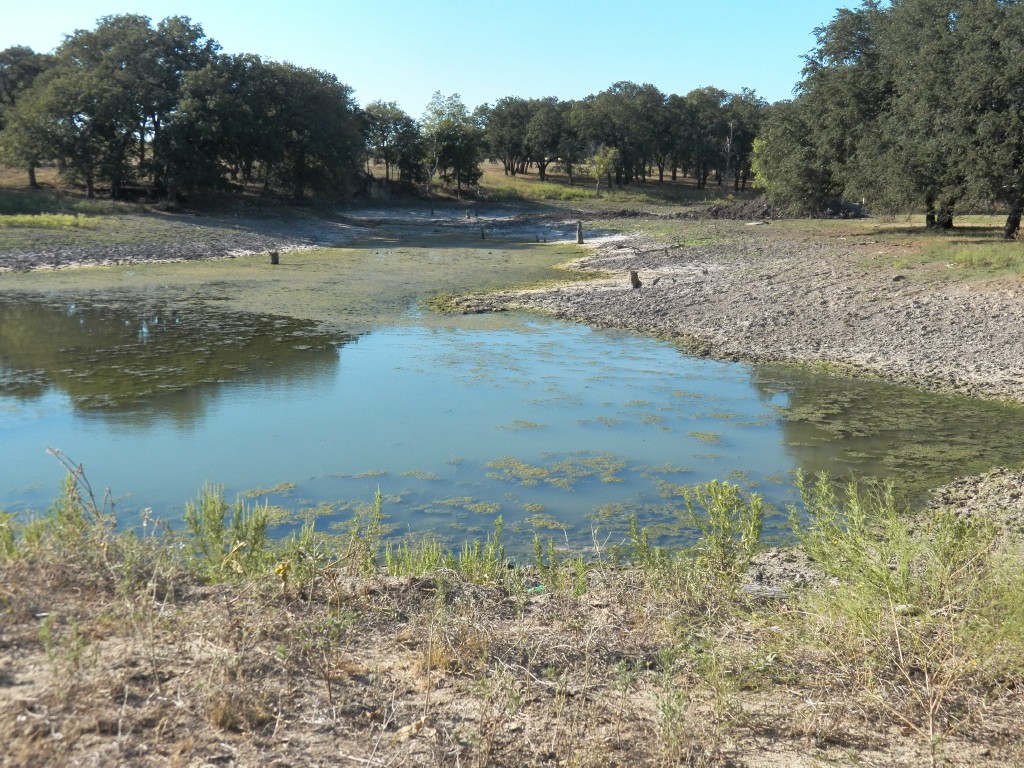 Watering sites are another good dove hot spots. Why? Because this is where doves generally drink at muddy ponds, seeps, mud holes and stream banks with edges free of tall vegetation. Water bodies with a wide swath of open mud along shore are ideal, especially when near roosts or feeding areas.

Don't overlook graveling sites, either. Doves consume grit to help the gizzard grind seeds they eat. Rural roads, sand bars, gravel quarries and other graveling spots close to feeding, watering and roosting sites make an area more attractive to doves, and if your scouting reveals activity patterns, these areas can provide alternative hunting sites during midday when doves aren't feeding in fields.

Doves' activity patterns may change due to adverse weather conditions, changes in feeding field conditions and other factors. To have the best hunt possible, identify several potential hunting sites. Visit them often. Watch doves throughout the day to determine when and where they're flying.
Camouflage /  Concealment
Dove and other wildlife have sharp eyes when it comes to spotting hunters. Camouflage closely according to your surroundings is the best way to get close to doves and hunt freely without being noticed. Try to blend into features of the landscape — patches of standing grain missed during harvest, tree-line edges, etc. Consider fashioning a blind from corn stalks, brush or other local materials.
Adding camo tape to your gun and wearing a camo net or paint on your face is highly suggested.
Using Dove Decoys
Dove is like other birds that been attracted to other doves and this is where the dove decoy becomes very useful. You can look for online store which I list below for stores where you can buy Dove Decoys:
Dove Decoys Store List
Amazon – from a price range of $15 – 89 you can buy realistic hard body molded plactic decoys that has pin adaptor that allows you to mount on wires, branches as well as poles.
Mojo Outdoors – one of top suppliers for motion decoys.
Lucky Ducks – formerly known as EDGE Innovative Hunting. Online stores that sells highly quality hunting dove decoys. predator, game bird, parts and other accessories.
Carry-Lite Hunting Decoys – sells a realistic, lifelike, durable hunting decoys for duck turkey and deer.
Flambeau Outdoors– is known creator for plastic products that useful for hobbyuists and outdoors enthusiasts like decoys, calls as well different accessories.
Great Day – I love their duck decoy tree, its easy set up and one of very effective decoys I ever used.
Primos – top creators for calls and other hunting accessories.
Haydels – also sell calls for duck, goose, deer, hogs, turkey and predators. They also sell decoys but very few.
Tips In Placing Dove Decoys
Doves are like birds that are attracted to more doves, that's why dove decoys are very effective hunting tool. Doves are easily be attracted with dove decoys. Decoys are full-bodied, molded plastic with some form of clip on the bottom plus they are lightweight and easy to transport. Make sure to place it properly and find a good place to hide, see suggestions below on where are the best places to put your dove decoys:
Dove Decoy Near You. Placed your dove decoy near where you are hiding to get dove to fly close in you. I do recommend to know your maximum shooting range or the furthest distance at which you feel comfortable taking a shot.

Tips of branches of the Tree. Place the decoy in tips of branches of the tree, if you see a dead tree much better. Place the decoys as high as possible and you must remember that all it should place that facing into the wind since that is the direction where dove takes off and land. Avoid to draw doves attention to you, makesure don't place to close to your target. The ideal position is 20 to 40 yards away from your target.

Watering Spots. Did you know that it is more effective placing decoys in watering sites than field? This is where most likely to land to drink. Place the decoys in a watering spots over a large branches and stick them into the ground. Then place full body dove decoys high on these branches and sits back and waits for the dove to come flying in to drink.

At Fence and Powerline. Fence decoys should be about a foot apart on the top strand of wire. Place two to four dove decoys several feet from each other and a battery-operated spinning wing decoy. Placing decoys in powerline is another good option.
Note that elevation is very important factor in placing decoys. Decoys only work whear birds can see them so getting them up high is key to successfully deploying any type of dove decoy.
MAKE YOUR DOVE HUNTING DREAM TRIP HAPPEN!!!
Looking for a new bird hunting trip? Plan your next bird hunting trip and have an incredible experience like you never had before! Make your hunting dream trip happen!
Choosing Best Shotgun for Dove Hunting
But before finding the best shotgun for dove hunting you need to have first a license specially when hunting at texas.
Dove Hunting License
You can't go dove hunting in several places especially in Texas without a license or you could be severely fined.
The hunting costs $25 and migratory game bird stamp endorsement of $7. These licenses are available at most sporting goods stores like Academy Sports + Outdoors. Read more about hunting liceses, stamps and permits here, TPWD.
What is the best shotgun for dove hunting?
Budget is major consideration in choosing shotgun; you can go as plain or fancy as long as you have that budget.
One of the good all-around choices is shotgun that has 20-, 16- or 12 gauge autoloader with screw-in choke tubes, pumps, double-barrels and over-and-under work fine. Most of the hunters prefer to have an autoloaders that allow three quick shots because doves are fast and difficult to hit.
Stick to smaller shot sizes — 7-1/2, 8, or 9. It takes only a few small pellets to down a dove, and smaller shot sizes offer more pellets per charge. For instance, an ounce of No. 8 shot has 186 more pellets than an ounce of No. 6.
Perhaps the best all-round shotshell is a 1- or 1-1/8-ounce load of 7-1/2s, 8s or 9s. Heavier loads allow somewhat longer shots, but you may go through several boxes of shotshells during a single hunt. Your accuracy could suffer if you start flinching due to a sore shoulder.
How to Shoot Doves
Here are tips on how to shoot doves; I highly recommend to take down notes on this for a successful dove hunting:
Find a good spot and allow doves to come with in 25 – 35 yards before shooting for you to shoot more accurately and use fewer shells. Also you able to use lighter loads with adequate killing power without bruising your shoulder and flinching.
Remain calm and avoid unnecessary movements until dove comes in your shooting range. Doves easily fly when they spot you but when your timing is right you'll able to shot one or two before they fly. It requires lots of practice if your beginner but its easy to perfect.
Should your gun quickly when shooting to keep your head on the stock, swing through the dove and pull the trigger and follow through with the shotgun swing in one smooth, continuous movement. You can take this lightly and requires lots of practice but if you did it will save you lots of shells and time of waiting for dove to close in.
Practice makes perfect. Always practice and visit shooting ranges as often as possible to hone your skills.
Always take more shotshells than you think you'll need. Studies indicate dove hunters average about three birds bagged per 25 shots.
Clifford Sanderson
is an internet marketer for
Nicaragua Bird Hunting
and the sole author of this
Dove Hunting Blog
. Follow me at Twitter
@DoveHunter
and on
Google
.
More Posts – Twitter – Facebook – Google+ – Pinterest